Database is a collection of related data.
Database Management involves creating, monitoring, administering & maintaining a database for up-time performance.
Database are usually maintained in tables made up of rows and columns.
Database Management- no better way to secure your data!
Jnetics Database Management Solution comes to you in 2 categories:
1. Spreadsheet Management System:
We can put MS Excel to good work by designing  Spreadsheets to fit your every requirement.
We setup Spreadsheet on your specification to perform specific functions such as : Inventory Management, Production Schedules, Material Requirement / Purchase Plans, Payrolls, Budget Control, Sales / Purchase Order Status, Due Dates Calculations, Employee Management, Periodic Reports and more.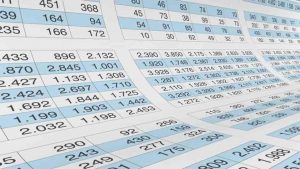 Regarding your needs, we offer assistance in reformatting, adding new formulas and charts to your existing Spreadsheets for optimal performance.
Using Charts and Graphs, your information can be displayed in various formats. If your information are gathered from different sources, we collate them into a concise and easy-to-read summary report.
We are concerned with the security of your information. So we equip your spreadsheet with locks to control unauthorized access and they can be transmitted in a non-editable format.
2. Server-Centric Database:
Server-Centric Databases are more complex in nature and require greater expertise. They are usually administered from a central server but made accessible to authorized staff at different geographical locations.
Information in these Databases are remotely accessed or manipulated ONLY with a Structured Query Language (SQL) or a front-end Application.
 

Database simplified - Information any time, any place!
In honor to the size of your organization, your budget, operational requirements and geographical diversity, our experts can setup a Server-Centric Database that fulfills your needs.
Our Server-Centric Database products include:
MySQL Server
MS SQL Server
Oracle Server